JAGER, Michael D. - La Porte City (R)
District 27
Birth: August 3, 1968, Iowa City. Parents: Ivan and Carolyn Jager. Education: Graduated La Porte City H.S., B.A., history and political science, University of Dubuque. Military Service: U.S. Army Infantry, 1985-87, IA Army National Guard, 1987-91. Profession and Activities: Small business owner/operator. Member: Farm Bureau of Black Hawk Co.; NFIB; Pheasant's Forever. Pathways Behavioral Systems, Inc., board of directors. Judicial Magistrate Appointing Commission of Black Hawk Co. Past appointee: La Porte City Planning and Zoning Commission; Historical Preservation Commission. Term: First.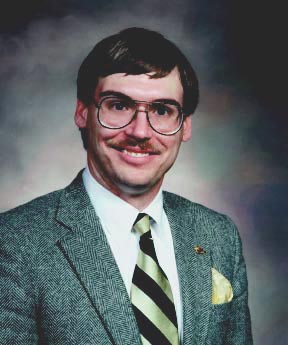 JENKINS, Willard - Waterloo (R)
District 24
Birth: August 26, 1937, Rosendale, MO. Parents: Glenn and Ulva Jenkins. Education: MBA, University of Iowa; B.S. Mechanical Engineering, University of Missouri, Rolla. Spouse: Kay. Children: 1 daughter, Julie; 3 sons, Michael, Ross and Dave. Grandchildren: 8. Profession and Activities: Retired engineer with Deere & Co. Member: Rotary, Cedar Hts. Presbyterian Church, ASAE, SAE.
Term: Second.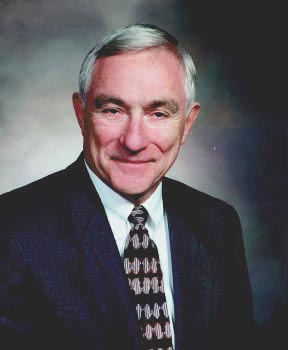 District 35
Birth: September 26, 1954, Dubuque. Parents: Eugene "Micky" Hingtgen and Jean Noel. Education: Graduated from Wahlert H.S.; B.A., Loras College, Dubuque (Maxima Cum Laude). Children: 1 daughter, Sarah. Profession and Activities: Sacred Heart Catholic Church; League of Women Voters; Former board member: Dubuque Co. Assoc. for Retarded Citizens; Women's Recreation Assoc.; National Catholic Basketball Tournament; Dubuque Co. Compensation Board; Loras College Arts & Lecture Series. Chair, Dubuque Co. Democratic Central Committee, 1982; Democratic National Convention Delegate; Floor whip at 1984
Democratic National Convention. Statewide co-chair of U.S. Senator Tom Harkin's 1990 election committee. Term: Fourth.