GRUNDBERG, Betty - Des Moines (R)
District 73
Birth: February 16, 1938, Woden. Parents: Ed and Eva Ruth Meyer. Education: Graduated from Dows High School, 1956; B.A., Wartburg College, 1959; M.A., University of Iowa, 1969; Advanced studies, Drake University. Spouse: Arnie. Children: 3 daughters, Christine, Julie, and Susan; 1 son, Michael. Profession and Activities: Property management and renovation. Past member: Des Moines School Board (three years as president), Des Moines Housing Council, state and local PTA, Iowa Children and Family Services board, Civic Center board, and Polk County Health Services. Member: Polk County Medical Alliance, League of Women Voters, AAUW, Lutheran. Term: Fourth.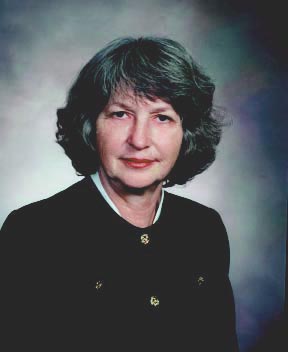 HAHN, James F. - Muscatine (R)
District 48
Birth: October 25, 1935, Muscatine. Education: Muscatine High School, 1953. Children: 4 daughters. Grandchildren: 6. Profession and Activities: Formerly involved in farming/livestock operation, sand/gravel/ready-mix business, as well as family business of wholesale fruits and vegetables. Currently a real-estate salesperson and property manager. Member: Wesley United Methodist Church; Masons; Elks; Iowa Corn Growers; Iowa Soybean Association; Muscatine and Louisa Counties Flood Control Commission; Farm Bureau; Pork Producers; Muscatine Chamber of Commerce. Term: Fifth.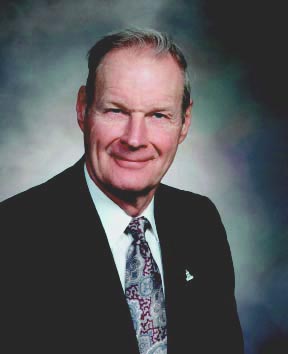 HANSEN, Brad - Council Bluffs (R)
District 83
Birth: October 30, 1968, Onawa Parents: Susan
and Dennis Hansen. Education: B.S. in Public Administration, UNI, 1991; MA in Hospital Admin., U of I, 1993. Spouse: Ann. Profession and Activities: Coordinator of Planning at Methodist Health System; Recipient of the David A. Winston Healthcare Policy Fellowship, 1993-1994. Member: Society for Healthcare Planning and Marketing, Council Bluffs Morning Rotary, American College of Healthcare Executives. Term: Second.