District 50
Birth: September 1, 1938, George, IA. Parents: The late Rev. Henry Foege and Frieda Foege. Education: Graduated Pocahontas H.S., 1956; B.A. Wartburg College, 1960; M.A. University of Iowa, 1963. Spouse: Susan Salter, 1980. Children: 1 daughter, 2 sons, 2 step-daughters. Grandchildren: 4. Profession and Activities: School Social Worker, Grant Wood Area Education Agency, 1978-present; IA School Social Worker of the Year, 1992-93; Catholic Charities, 1966-1978; Dept. of Human Services,1963-1966. Member: Linn County Human Resource Management Board, ISEA, AFT, NASW, IA Mental Health Planning Council, Lutheran Social Service Adv. Committee. Former Marion Independent Schools board member, co-founder Alternative Services, co-founder Four Oaks (formerly Boys Acres). Term: Second.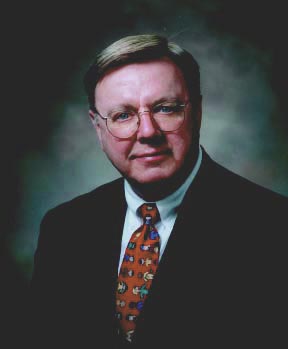 District 71
Birth: December 21, 1951, Washington, D.C. Parents: Wiley and Sarah Ford. Education: A.A., Recreation, Rochester State Junior College, 1971; BSE, Recreation, Drake Univ., 1974; Drake Univ. School of Graduate Studies, MPA Program, 1975-77; Univ. of IA School of Social Work, MSW Program, 1980-84. Children: 1 son, Ryan. Profession and Activities: Dir., Urban Dreams; Principal, Wayne Ford and Assoc.; Dir.; Milton S. Eisenhower Fdn., Washington D.C.; Dir., Mid City Vision Coalition; Member: West Des Moines State Bank Community Advisory Board; State of IA Empowerment Brd.; State of IA Juvenile Justice Adv. Council, 1989-1996. Producer/host, Wayne Ford Talk Show, WHO AM, Des Moines, 1990-1996. Recipient, Drake Univ. "Double D" Award, 1995. Inductee, Rochester (MN) Jr. College Alumni Hall of Fame, 1994. Founder and co-chair, IA Brown and Black Presidential Forum, 1976-2000. Recipient, IA Comm. Betterment Program Governor's Leadership Award, 1985. Dir., Model City Community Center, 1980-1987. IA Minority Ed. Coordinator. Jimmy Carter Presidential Campaign, 1976. Term: Second.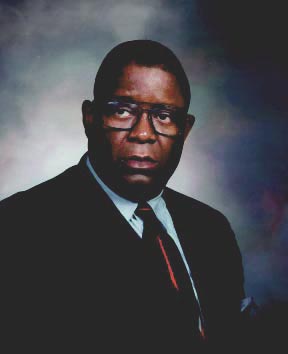 FREVERT, Marcella - Emmetsburg (D)
District 8
Birth: October 26, 1937, Palo Alto County. Parents: Kermit (deceased) and Rose Reeves. Education: A.A., Emmetsburg Community College; B.S. in Ed., Mankato State University; M.A. in Ed./Psychology, U.N.I.; Reading specialist, Univ. of Iowa. Spouse: William W. Children: 3 daughters; Jody, Anne and Kristen; 1 son; Paul. Grandchildren: 6. Profession and Activities: GWFC. Spencer Area Assoc. Business and Industry. Palo Alto County Soil and Water Conservation District Commissioner and Regional Commissioner, 1994. Member: Cattlemens' Assoc., Pork Producers, Soybean Producers, Farm Bureau; Emmetsburg Chamber of Commerce, Emmetsburg Education Assoc., PACK Reading Council, Iowa Reading Assoc., International Reading Assoc., Phi Delta Kappa and Methodist Church. Term: Second.