MURPHY, Patrick J. - Dubuque (D)
District 36
Birth: August 24, 1959, Dubuque. Parents: Lawrence John and Eileen Heitz Murphy. Education: Graduated from Wahlert High School, 1977. Received B.A., speech communications, Loras College, 1980. Spouse: Therese Ann Gulick. Children: 1 daughter, Natalie; 3 sons; John, Jacob, and Joseph. Profession and Activities: Employed with Cycare Systems, 2 years; Hillcrest Family Services, 1 year; Mercy Health Center, 12 years. Former member: Dubuque Cable Commission. Member: St. Joseph's Church, Loras Club, FDR Club, NAACP, board of directors of the Mental Health Association, and the Dubuque Democratic Business & Professional Coalition. Volunteer: Boy Scouts of America, United Way, and YMCA Partnership with Youth. Term: Sixth.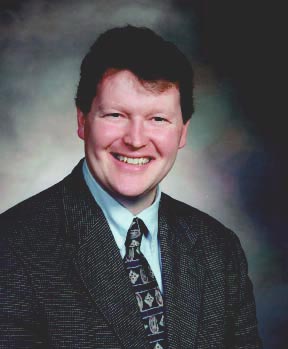 MYERS, Richard E. - Coralville (D)
District 49
Birth: October 29, 1934, Iowa City. Parents: Richard E. Myers and Lillian E. Myers (both deceased). Education: Graduated Iowa City High School, 1951; Attended Iowa State University and University of Iowa; graduate of Kirkwood Community College, 1993. Military Service: U.S. Army, Active Duty, 1953-1961; U.S. Army Reserve, 1961-1962. Spouse: Doris, 1961. Children: 2 daughters; 2 sons. Grandchildren: 3. Profession and Activities: President and CEO, Hawk I Truck Stop, Inc., 1962-present; Hawk I Harley Davidson, 1994-present. Member: Coralville City Council and Mayor of Coralville, 1969-1978; Iowa State Director of Farmers Home Administration 1980-1981; Johnson County Board of Supervisors, 1982-1993; board of directors for MECCA, 1976-1995; Sixth Judicial District board of directors C.C., 1986-1992; member and past chairman of the Iowa City Area Development Group, 1984-1992; National Association of Truck Stop Operators, 1965-present; board of directors, Iowa City Area Chamber of Commerce, 1990-1992. Elected to Iowa House in special election, February, 1994. Minority Whip. Term: Fourth.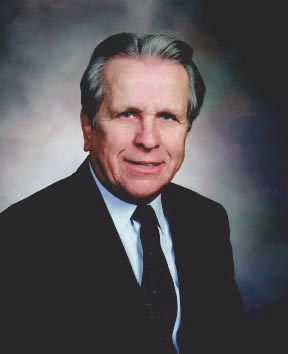 NELSON, Beverly J. - Marshalltown (R)
District 64
Birth: July 2, 1929, Clemons. Parents: Benedict and Dora May Dunn. Education: Graduated from Clemons High School; Mercy School of Nursing; BSN, University of Iowa, 1973; M.S., Iowa State University, 1975; Ph.D., Iowa State University, 1981. Spouse: Richard (deceased). Children: 2 daughters; 3 sons. Grandchildren: 7. Profession and Activities: Executive vice president, Iowa Valley Community College District. Member: Marshalltown Chamber of Commerce; Brenton Bank Inc., board of directors; Marshalltown Medical and Surgical Center, board of trustees; Ex-officio member of the State of Iowa Work Force Development Board; MEDIC board; Rotary; United States Commission on Civil Rights, State of Iowa Advisory Committee; St. Mary's Catholic Church. Chair of Health and Human Rights Appropriation Subcommittee. Member: Appropriation, Economic Development, and Education committees. Term: Third.